Note: Almost all 2017 and higher models are supported
1. Create/Sign in the Audi Login Page
Users can download the Audi App from Apple Store & Google play store or follow the links below: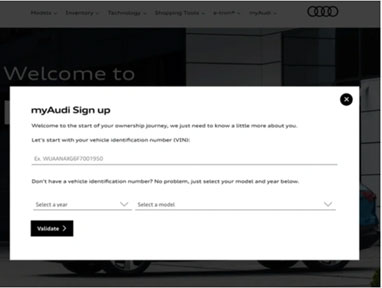 2. Now click "Get Started."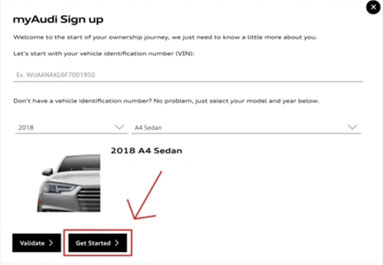 3. Fill out the registration form.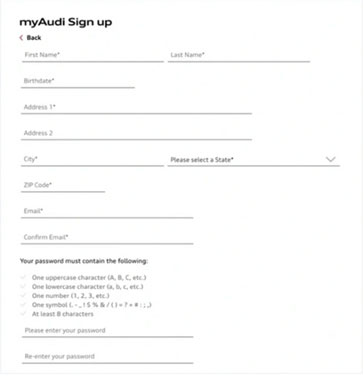 4. Check your email for a message from Audi. Verify your email address by clicking the confirmation link.
5. Log into your myAudi account.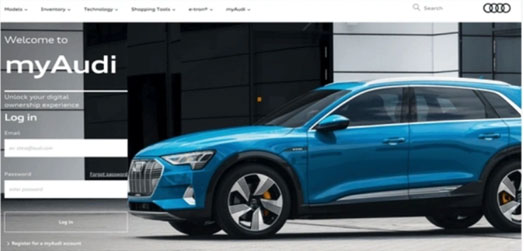 6. Click on "Audi connect services and Key User registration.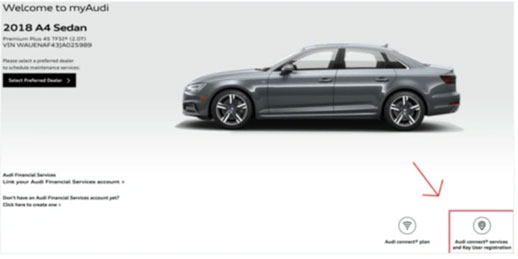 7. Click on the top left menu.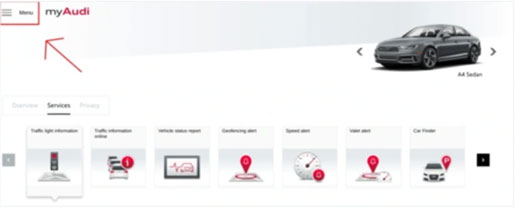 8. Select "Audi connect User Management.

9. Download the key contract as a PDF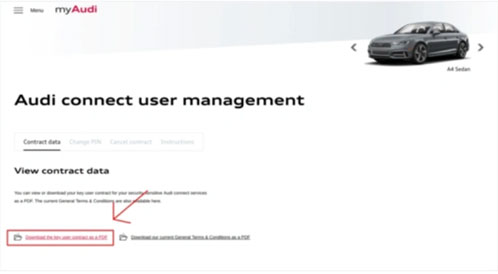 10. Verify your account. Then call or visit your local Audi dealer to activate the remote lock/unlock functionality on your car.
11. Head to myaudiconnect.com/#/user/create and register for an Audi connect account. This account is different from the myAudi account that you previously created.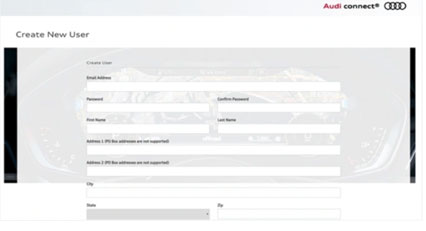 12. Check your email and click the confirmation link.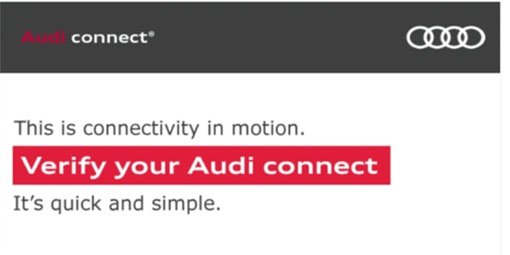 13. Log into your Audi connect account.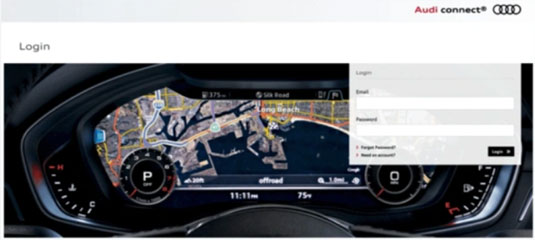 14. Enter your VIN and click "Continue."

15. Accept the terms and conditions and select the free trial. You have now successfully set up your Audi connect CARE subscription.